our meetings

Media Coverage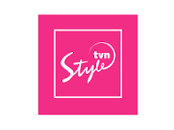 Very nice conversation about the industry and our history in the second part of the first episode of the 4th season of the "Bez Tabu" program. Agata Młynarska's "Bez Tabu" program on TVN Style and player.pl
PORN – How do they do it?
Robert Ziębiński invited us for an interview which he placed in his book. The premiere of the book 27.01.2021. Thanks to Robert, we have been written in the pages in the history of the Polish porn industry.
​
A lightly written book about a heavy subject matter. PORNO is still a socially unaccepted industry, despite the fact that it is a huge and very diverse market. The reason for this is that we live in a prudish society soaked in hypocrisy. Robert Robert Ziębiński's book brilliantly presents the porn industry and all the problems connected with stigmatisation of people connected with this business. If you want to broaden your knowledge, read interesting interviews with people connected with pornography and acquire the right to speak out on this subject, this is an item that must be on your bookshelf.

Our first interview
was with Olga Pejas
a lovely editor from the
KOBIETA.PL portal
If you want to know a bit about us, do not hesitate.
This time we told our story for the SYMPATIA portal.
Incredibly nice conversation and a very interesting write-up of our story after a year of operating in the PORNO industry.
Great interview prepared by Konrad Klimkiewicz
We highly recommend reading this interview – we talk openly about our life after a year and a half in the industry and about our plans and new projects!
We were invited to a podcast to Piotr Szumowski and Sebastian Rejent "Rejent and Szumowski at home on the stream" Funny, interesting and with a pinch of salt

We gave another interview to Krzysztof Michnicz, editor of the newspaper and the portal FAKT24.pl

Leonard Michalski's podcast is a very interesting conversation on various topics, not only from the PORNO industry
Once Standupers engage us in their projects, the standupedia.pl portal put us on its website